Business Administration Apprenticeship
Applications have closed.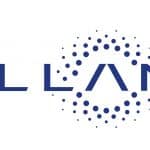 The Stellantis Training Centre
Main Purpose of Job Role
1.        To provide administrative support.

2.        To provide a service to the Dealer Network for new apprentices and employers

3.        To provide Qualification support to the Programme Manager and Dealer Network
Main Duties and Responsibilities
1. Administer the Apprenticeship enrolments on BUD ePortfolio system. This includes:
– Completion of accurate data inputs for new apprentice starts.
– ePortfolio Administration & Data Management.
– Dealer Health & Safety follow-ups and recording.2. Support and communicate accurately and in a timely manner on things such as; course joining instructions, accommodation and transportation bookings for learners attending training.

3. Provide support on enquiries when required.

4. Provide performance and data management/reports.

5. Contribute to the quality improvement of apprentice enrolment and programmes through on-going involvement.

6. Accurately create, distribute and process early leaver documentation and learner files in a timely manner.

7. Undertake learner file audits on a perpetual cycle basis.

8. Provide support to the programme to carry out rectification work on learner file issues raised at self-audit.

9. Feedback to the programme managers on the findings of the audit of learner files.

10. Support in the delivery of the Apprenticeship Programme Recruitment & Selection Service. Assisting the recruitment team with a high standard of information, advice and guidance to employers and applicants by;

– Searching for, screening and matching candidates for suitability and eligibility, Scheduling and attending interviews as required, Supporting the Recruitment & Marketing Manager in maintaining the vacancy tracking.

– Acting as a point of contact for Dealers and candidates throughout the recruitment process.

11. All other general administrative and welfare responsibilities as required.
Key Competencies Required for Role
1. Ability to communicate effectively at all levels with learners, employers, hotels, programme staff, programme management and academy staff.

2. Respond well to change and have a flexible approach to work.

3. Accurately input of data using information technology.

4. Ability to use Microsoft office and other software to perform job role effectively.
Qualifications, Experience and Knowledge
1.        Customer Service or Administration Experience.

2.        Grade 4 or equivalent in Maths and English.
Required Skills
•         Proactive approach to work.

•         Ability to prioritise a varied and challenging workload.

•         Excellent time-management skills.

•         Good people and customer service skills.

•         Strong work ethic.

•         Confident, articulate and professional telephone manner.

•         Good IT skills and experience of working with MS Office packages.

•         Well organised.