Panel/Paint Technician Apprenticeship – Simon Bailes Peugeot Northallerton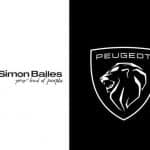 Website Simon Bailes Peugeot
Apprentice Panel/Paint Technician
Northallerton
 A highly successful and renowned leading brand car dealership
Simon Bailes Ltd. have an excellent opportunity for an apprentice panel technician to work at our quality accredited Accident Repair Centre in Northallerton.  The successful candidate will work on all stages of body repair and be involved in all aspects of panel repair and replacement of panels.
About The Company
We're an independent business that has been in the motor industry since 1979. Born from a love and enthusiasm for cars and motorsport, that same passion flows through everything we do today. Founded in the North-East, we're proud of our roots and play an active role to help our local community prosper.
In 1987 we found our perfect partner. Peugeot have been pioneers in the motor industry for over 200 years. Renowned for their iconic designs and technical innovations; our partnership coincided with the launch of the widely celebrated 205 model and we've never looked back.
Our uncompromising dedication to creating an exceptional customer experience has seen us become the most highly awarded dealership in the Peugeot European network and ensured that customers keep coming back to us time and again.
Our Vision is to always put the customer at the forefront of our evolution and growth as a business providing a tailored, efficient, enjoyable experience for all. Consumer buying habits are changing at pace and in order to grow we need to be able to keep abreast of emerging trends and adapt to change.  Whilst we will be forward thinking, we will also stay true to our roots and continue to live up to our own high standards.
About The Role
All of our Apprentices receive extensive on-the-job training in our accident repair bodyshop.
This is complemented by a range of off-the-job training, enabling individuals to work towards a VCQ Level 3 qualification, a nationally-recognised vocational qualification that demonstrates competency in the workplace.
Competence qualifications are practically-based and, to establish skill and proficiency, are assessed in the workplace across a range of tasks.
We regard Apprentice schemes as key to our future growth and success and we expect the talented individuals who complete the courses to become our future managers.
You will be required to undertake repair work on all makes of motor vehicles in a safe and economical manner, achieving the highest-possible standards of workmanship.
To work effectively within the dealership team to ensure industry-leading standards of customer care and satisfaction at all times.
There are 2 pathways to consider:
Panel Technician 
A Vehicle Damage Panel Technician works within a Body Repair workshop demonstrating expert working knowledge in relation to the removal repair and replacement of vehicle body panels to vehicle manufacturer specifications. The vehicles can include cars and light commercial vehicles.
With motor vehicle technology changing all the time panel technicians keep up to date with the most relevant equipment and advanced repair techniques within the automotive industry. They do so by adhering to the manufacturers literature and modification bulletins.
The equipment they use can include using jigs resistance welding equipment riveting and bonding tools as well as new equipment such as Reinforced Plastic Carbon Fibre diagnostic ultrasound tools.
Paint Technician
A Vehicle Damage Paint Technician works in the vehicle body repair sector of the motor industry.
The role is to prepare spray and finish vehicles that have been involved in collisions and other incidents in an efficient manner. The vehicles can include Cars/Light Commercial Vehicles.
This includes ensuring the correct colour match and final finish to the company and customers' exacting standards.
This is usually within a collision repair workshop or smart repair workshop/mobile repair micro business & working alongside another fully qualified Paint Technician.
They prepare vehicles fully before painting to include masking sanding and other necessary preparation work.
They are also responsible for keeping all company tools and equipment safe and in a clean workable condition paying particular attention to the reduction of any fire hazards.
Their role includes repair surface preparation and painting to the manufacturer's paint specification. A technician is able to follow defined processes to restore the vehicle to a high-quality paint finish. This includes being able to demonstrate colour identification and select the correct materials such as primers base coats & lacquers applied using spray equipment & utilising modern drying/curing techniques such as Ultra Violet (UV) Infrared & catalytic solutions used in the refinishing of vehicles. Create a safe environment working efficiently and reducing waste.
About The Candidate:
Skills & Experience
This is aimed at individuals with GCSE-level qualifications who wish to pursue a career in the accident repair industry.
Applicants should display a positive attitude, supporting the Company's reputation for excellence through high standards of personal behaviour, including appropriate dress code. They must also assess their own performance and effectiveness and undertake personal development activities.
To be considered you need to be able to illustrate a desire to be employed within the vehicle repair industry.
Applicants for this position must have a good level of initiative and drive and take a pride in their work.
In Return:
 Mon to Thur :   8.30am to 5.00pm.
Fri:                   8.30am to 4.00pm
22 days holiday (plus bank holidays)
Contributory pension