Vehicle Damage Paint Technician Apprenticeship – Simon Bailes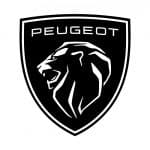 Website Simon Bailes - Accident Repair Centre
Vehicle Damage Paint Technician Apprenticeship
This exciting opportunity is ideal for someone looking for a structured supportive and challenging apprenticeship. We are looking for motivated and enthusiastic people to join our dynamic teams.
The Apprenticeship Programme will give you the rare opportunity to carry out a real job with real responsibility coupled with a focus on training and development.
It is important for us to ensure our apprentices feel valued so we invest in you to develop the skills that will make you effective within our organisation and in your future career.
WHAT DOES A PAINT TECHNICIAN DO
A Vehicle Damage Paint Technician works in the vehicle body repair sector of the motor industry.
The role is to prepare spray and finish vehicles that have been involved in collisions and other incidents in an efficient manner. The vehicles can include Cars/Light Commercial Vehicles.
This includes ensuring the correct colour match and final finish to the company and customers' exacting standards.
This is usually within a collision repair workshop or smart repair workshop/mobile repair micro business & working alongside another fully qualified Paint Technician.
They prepare vehicles fully before painting to include masking sanding and other necessary preparation work.
They are also responsible for keeping all company tools and equipment safe and in a clean workable condition paying particular attention to the reduction of any fire hazards.
Their role includes repair surface preparation and painting to the manufacturer's paint specification. A technician is able to follow defined processes to restore the vehicle to a high-quality paint finish. This includes being able to demonstrate colour identification and select the correct materials such as primers base coats & lacquers applied using spray equipment & utilising modern drying/curing techniques such as Ultra Violet (UV) Infrared & catalytic solutions used in the refinishing of vehicles. Create a safe environment working efficiently and reducing waste.
WORKING WEEK
A typical working week could be 40 hours Monday to Friday 8.30am 5.30pm however your exact hours will be confirmed at a face-to-face interview.
All learners will be required to work the minimum apprenticeship duration of 30 hours per week. At least 20% of your working hours will be allocated to 'off-the-job' training. We'll support you to understand the working hours during the recruitment process.
YOUR DEVELOPMENT
Our Apprenticeship Programme is an excellent way of ensuring we have high-quality people working within our business. We're looking for ambitious candidates ready to take ownership of their development work hard to achieve their potential and grow with an ambitious employer.
The Programme typically lasts for 36 months dependant on the career path chosen and you'll achieve a nationally recognised qualification.
We will support you to gain your Functional Skills Core Skills in Scotland if you require them in Maths and English.
Block training is complemented by a combination of regular coaching visits from one of our experienced Coaches as well as Virtual Classroom sessions and E-Learning modules.
QUALIFICATION
Title Vehicle Damage Paint Technician
Duration 36 months
Level 3
SKILLS & PERSONAL QUALITIES
All of our opportunities receive a really good response and so we're looking for you to demonstrate why you stand out from the crowd. We're not looking for the finished article rather we want to identify those people that are ambitious and demonstrate a willingness to learn who are excited by the prospect of working with our fantastic technologically advanced vehicles and really engage in the recruitment process.
We are committed to supporting our apprentices' technical employability and broader personal development skills to ensure they can progress and develop in their careers.
When it comes to selecting the right people to become apprentices it's as much about attitude as it is about vocational and academic success. That's why in addition to the qualifications we require from you we'll also look for you to possess the following key behaviours. From problem-solving abilities to an enthusiasm for our industry these are all attributes that will be vital in your role and they will be assessed throughout the application process.
Logical and creative thinking skills
Analytical and problem-solving skills
Ability to work independently and to take responsibility
Can use own initiative
A thorough and organised approach
Ability to work with a range of internal and external people
Ability to communicate effectively in a variety of situations
Maintain a productive professional and secure working environment
FUTURE PROSPECTS
There are lots of opportunities to develop your career within our expanding business. Your early development is carefully mapped through your Apprenticeship journey with your learning focussed toward achieving an industry-recognised qualification.
ENTRY REQUIREMENTS
Age 16+
Prior Attainment GCSE (or equivalent) grade A-C or 9-4 in Maths and English. Predicated grades are accepted.
In Scotland applicants must have or be predicted to achieve National 4 or above in English and Maths and either a Science or Technical subject. Standard Grades 1-4 and Intermediates are also accepted.
'Equivalent' grades include
BTEC first diplomas and certificates
OCR Nationals
Key Skills Level 2
NVQs
Essential Skills (Wales)
Functional Skills Level 2
Core Skills (Scotland)
APPLICATION PROCESS
Your application will be assessed by the Recruitment & Selection Team against the Entry Requirements specified for the role.
If you are successful in your application you will be invited to participate in a short telephone interview. Candidates are then shortlisted again and will be asked to complete a range of web-based assessments appropriate to the role that you have applied for.
Finally candidates are invited to meet their potential new employer in the form of a face-to-face interview. This may extend to a second interview and in some cases a working trial.
More information will be shared with candidates as a part of the process. Feedback is made available to candidates at each stage.
IMPORTANT INFORMATION
We welcome applications from everyone irrespective of gender and ethnic group and appointment will be based on merit alone. Being committed to equal opportunities if you have a disability please state this during the application process. Measures will be put in place to support you through your application and the apprenticeship journey.
The employer will dictate the remuneration that our learners receive. All employers are required to pay at least The National Minimum Wage. More information about the minimum wage for apprentices can be found on the Government website at
https//www.gov.uk/national-minimum-wage-rates
Apprentices are paid for their normal working hours and training that's part of their apprenticeship (usually one day per week).