Vehicle Parts Advisor Apprenticeship – Stellantis & You Peugeot Liverpool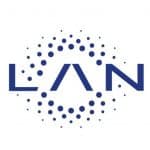 Stellantis & You Peugeot
The role of a Vehicle Parts Advisor is to provide each and every one of our customers with consistently high levels of service within the Parts Department.
This exciting apprenticeship programme is ideal for someone who enjoys engaging with people and wants to learn more about stock management, vehicle parts, maintenance and repair. We're seeking ambitious people who are keen to develop a long term career with an ambitious brand.
THE ROLE OF A VEHICLE PARTS ADVISOR
The Apprenticeship Programme is geared toward training the right candidate to become a qualified Vehicle Parts Advisor. But what does a Vehicle Parts Advisor actually do?
The Vehicle Parts Advisor role varies slightly by employer based upon the specific needs to the location. The below explanation is therefore a guide to support you in understanding what the role might entail.
Parts Advisors are also known as vehicle parts operatives. They are responsible for ordering, selling and managing stock control on a wide range of vehicle parts and accessories.
Duties may vary from employer to employer but will typically include:
• Advising customers on how to solve a problem with their vehicle
• Taking orders from customers both face to face and over the phone
• Maintaining an ordered stock room and finding parts from stock
• Raising invoices for parts sold
• Liaising with other members of staff
• Working alongside on-site Service Technicians to ensure they have the parts needed to complete their daily work
Customers may include members of the public, service departments of dealers, and garages.