Vehicle Service Technician Apprenticeship – Stellantis & You Peugeot Romford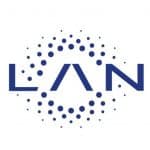 Stellantis & You Peugeot
The role of a Vehicle Service Technician is to maintain, service and repair vehicles to a consistently high standard. Our dealers use some of the most advanced service equipment and techniques in the world making this a great time to start your career with Peugeot Citroen.
This exciting apprenticeship programme is ideal for someone who is looking to begin their journey to becoming a qualified Service Technician and who wants to develop a long term career with an ambitious automotive brand.
THE ROLE OF A LIGHT VEHICLE SERVICE TECHNICIAN
The Apprenticeship is geared toward training the next generation of Light Vehicle Service Technicians. But what does the role involve?
The Light Vehicle Service Technician role varies slightly by employer based upon the specific needs within the location. The below explanation is therefore a guide to support you in understanding what the role might entail.
Light Vehicle Service Technicians service and repair light vehicles such as cars up to 3.5 tonnes. Technicians are trained in all areas of vehicle mechanics and electronics, from engine and exhaust systems to air conditioning and security features. The duties of a Light Vehicle Service Technician may include:
• Servicing vehicles – carrying out checks and maintenance according to the manufacturers' guidelines
• Repairing and replacing faulty parts and components
• Advising the Service Receptionists about required repairs
• Producing time estimates
• Maintaining repair and service records