Warehouse Operative Apprenticeship – Perrys Parts Distribution Centre Huddersfield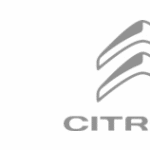 Website Perrys Parts Distribution Centre
Warehouse Operative Apprenticeship
This exciting apprenticeship programme is ideal for someone who enjoys engaging with people and wants to learn more about stock management, vehicle parts, maintenance, and repair. We're seeking ambitious people who are keen to develop a long-term career with an ambitious brand.
THE ROLE OF A WAREHOUSE OPERATIVE
The Apprenticeship Programme is geared toward training the right candidate to become a qualified Warehouse Operative. But what does a Warehouse Operative actually do?
The Warehouse Operative role varies slightly by the employer, based on the specific needs of the location.
Overview of the role:
• Receive and identify all parts and goods deliveries, check for accuracy of the delivery and store all stock appropriately in the designated area
• Pick and check all orders and place them in the correct area for delivery or collection
• Notify the line manager of any out-of-stock situations
• Satisfy and retain existing parts customers whilst developing new customer opportunities
• Work effectively within the dealership team to ensure industry-leading standards of customer care and satisfaction at all times
Key tasks and responsibilities:
• Meet all order deadlines, as directed by a line manager
• Check goods in against the delivery note and ensure goods are undamaged before accepting delivery
• Pick and check all orders and place them in the correct area for delivery/collection
• Monitor parts stock level and measure stock return
• Ensure inventory system is accurate by using computer listing for spot checks
• Keep obsolete stock to a minimum
• Meet all deadlines as set by a line manager and company procedures
YOUR DEVELOPMENT
Our Apprenticeship Programme is an excellent way of ensuring we have high-quality people working within our Dealer Network. We're looking for ambitious candidates ready to take ownership of their development, work hard to achieve their potential, and grow with an ambitious employer.
The Programme typically lasts between 12 and 24 months depending on the career path chosen and you'll achieve a nationally recognised qualification.
We will support you to gain your Functional Skills, Core Skills in Scotland if you require them in Maths and English.
All of our Apprentices are employed through the Dealer Network and attend week-long block training at our state-of-the-art Training Centre in Coventry.
Block training is complemented by a combination of regular coaching visits from one of our experienced Coaches as well as Virtual Classroom sessions and E-Learning modules.
SKILLS & PERSONAL QUALITIES
All of our opportunities receive a really good response and so we're looking for you to demonstrate why you stand out from the crowd. We're not looking for the finished article; rather we want to identify those people that are ambitious and demonstrate a willingness to learn, who are excited by the prospect of working with our fantastic, technologically advanced vehicles, and really engage in the recruitment process.
The Performance Academy commits to supporting the development of its Apprentices technical, employability, and broader personal development skills, to ensure they can progress and develop their career. That is why when it comes to selecting the right people to become Stellantis apprentices, it's as much about attitude as it is about vocational and academic success. That's why in addition to the qualifications we require from you, we'll also look for you to possess the following key behaviours. From problem-solving abilities to an enthusiasm for our industry, these are all attributes that will be vital in your role and will be assessed throughout the application process.
Willingness to learn
Team working/working with others
The motivation for the role/automotive and engineering interest
Personal responsibility and career ownership
Problem-solving
ENTRY REQUIREMENTS
Age: 16+
Prior Attainment: GCSE (or equivalent) grade A*-C or 9-4 in Maths and English. Predicated grades are accepted.
In Scotland, applicants must have or be predicted to achieve National 4 or above in English and Maths and either a Science or Technical subject. Standard Grades 1-4 and Intermediates are also accepted.
'Equivalent' grades include:
OCR Nationals
BTEC first diplomas and certificates
Key Skills Level 2
NVQs
Essential Skills (Wales)
Functional Skills Level 2
Core Skills (Scotland)